Subscribe to my email list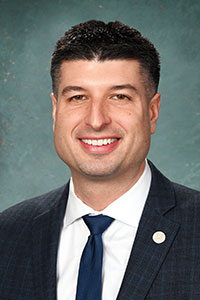 Welcome to the online office for Michigan's 24th Senate District. I am honored to serve as your state senator.
This website is dedicated to serving the people of the 24th District, which includes Clinton, Eaton and Shiawassee counties and parts of northeastern Ingham County. The site is a convenient way for you to stay informed on proposed legislation and how I am representing you in the Michigan Senate. You can also use the website to access valuable resources and information on a variety of topics.
My staff and I are here to serve you. Please feel free to email me or call the office at 517-373-3447 or 1-866-305-2124 if you have any questions, comments or need assistance in any matter. We'll be glad to help.
Thank you for visiting,
Tom Barrett
State Senator – 24th District